There are two ways to set up responsive search ads on Shirofune: (1) ad management screen and (2) improvement card.
① Set / edit from the advertisement management screen
You can move to the edit / setting screen from the button on the ad management screen.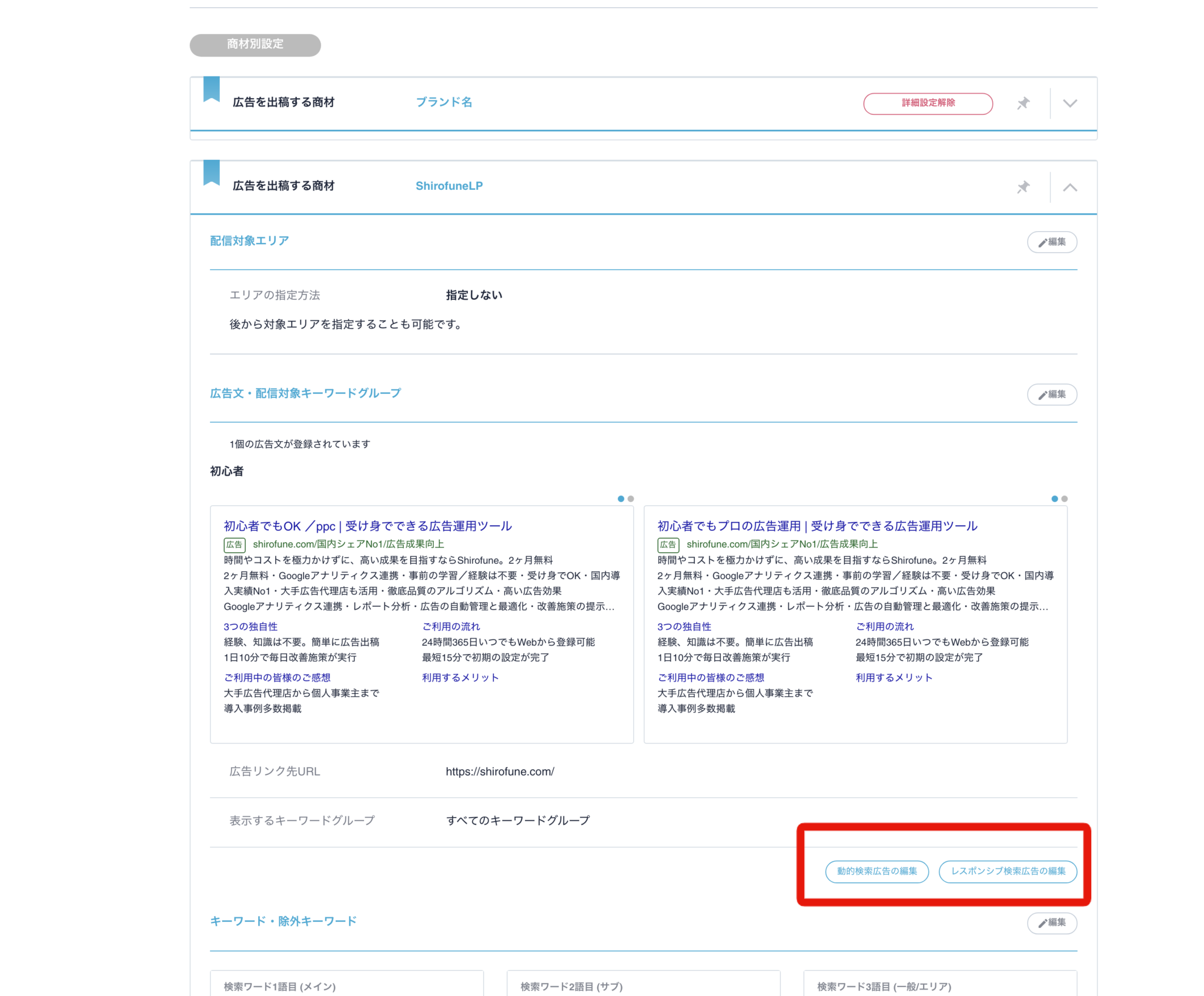 ② Set / edit from the improvement card
You can make settings and edits from the improvement card displayed in the improvement chance.
If you have already set on / off from the improvement card, Click "List"-> "Executed" in the improvement chance display area of the cockpit screen, and add "Add responsive search ads to increase the number of acquisitions" or "Dynamic search ads (URL ads)" Let's increase the number of acquisitions "When you receive it, you will be taken to the setting screen.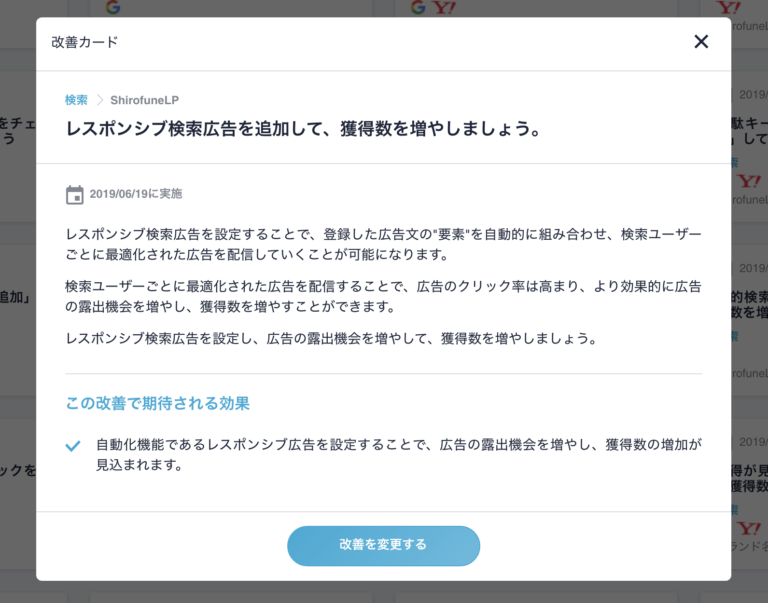 Setting screen
Fill in 3 or more types of ad headlines and 2 or more types of descriptive text on the setting screen and upload.