Facebook has a method called lead acquisition advertising that can prompt you to fill out the form directly on Facebook or Instagram without transitioning to the website or LP.
If you want to use lead acquisition ads with Shirofune, you can use it by specifying the instant form instead of the linked URL.
In addition, since it is necessary to create the instant form directly on the Facebook management screen, you can specify the target form by moving to the target page from the new create button, creating the form, and then synchronizing again.
Start using instant form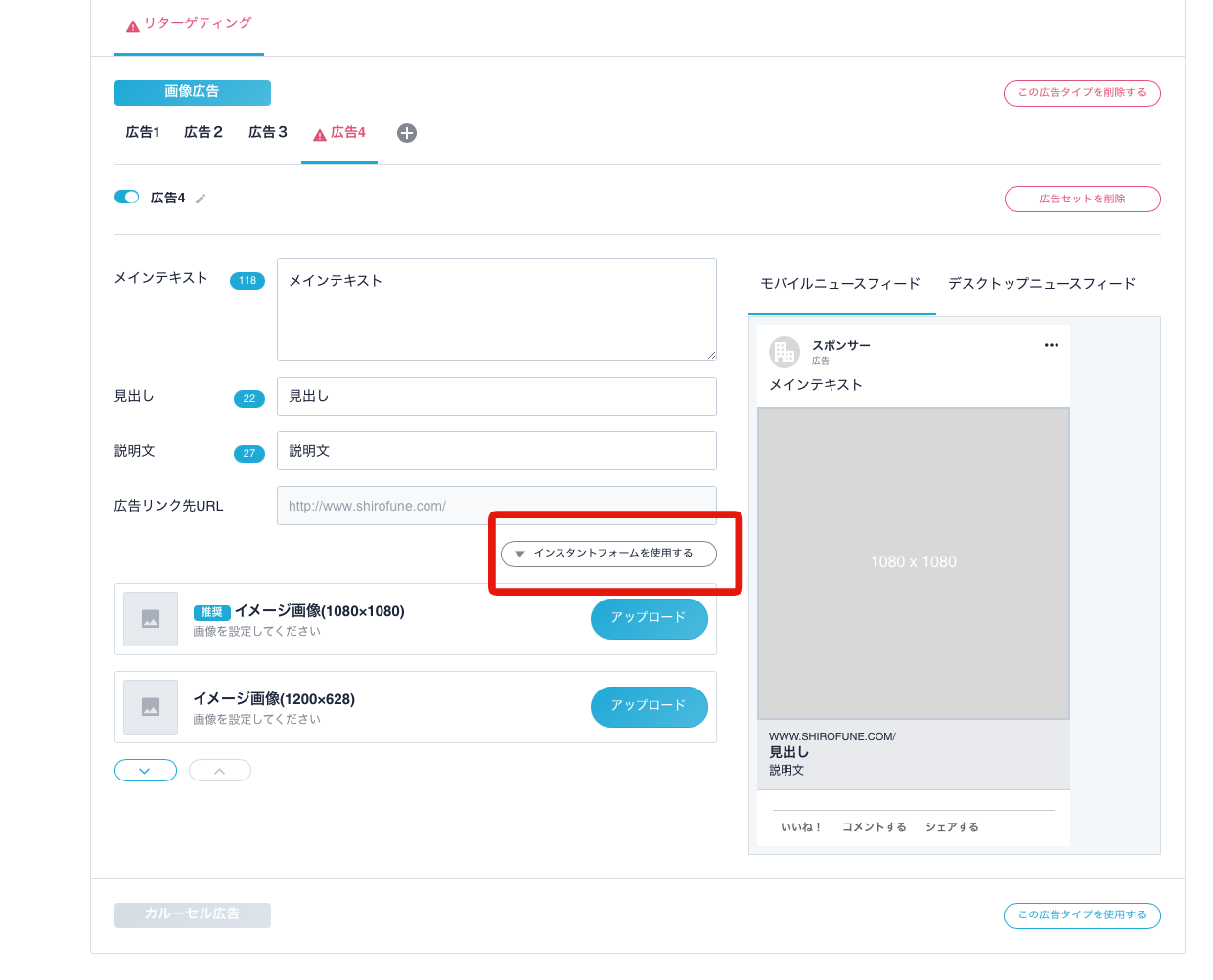 Instant Form New and Update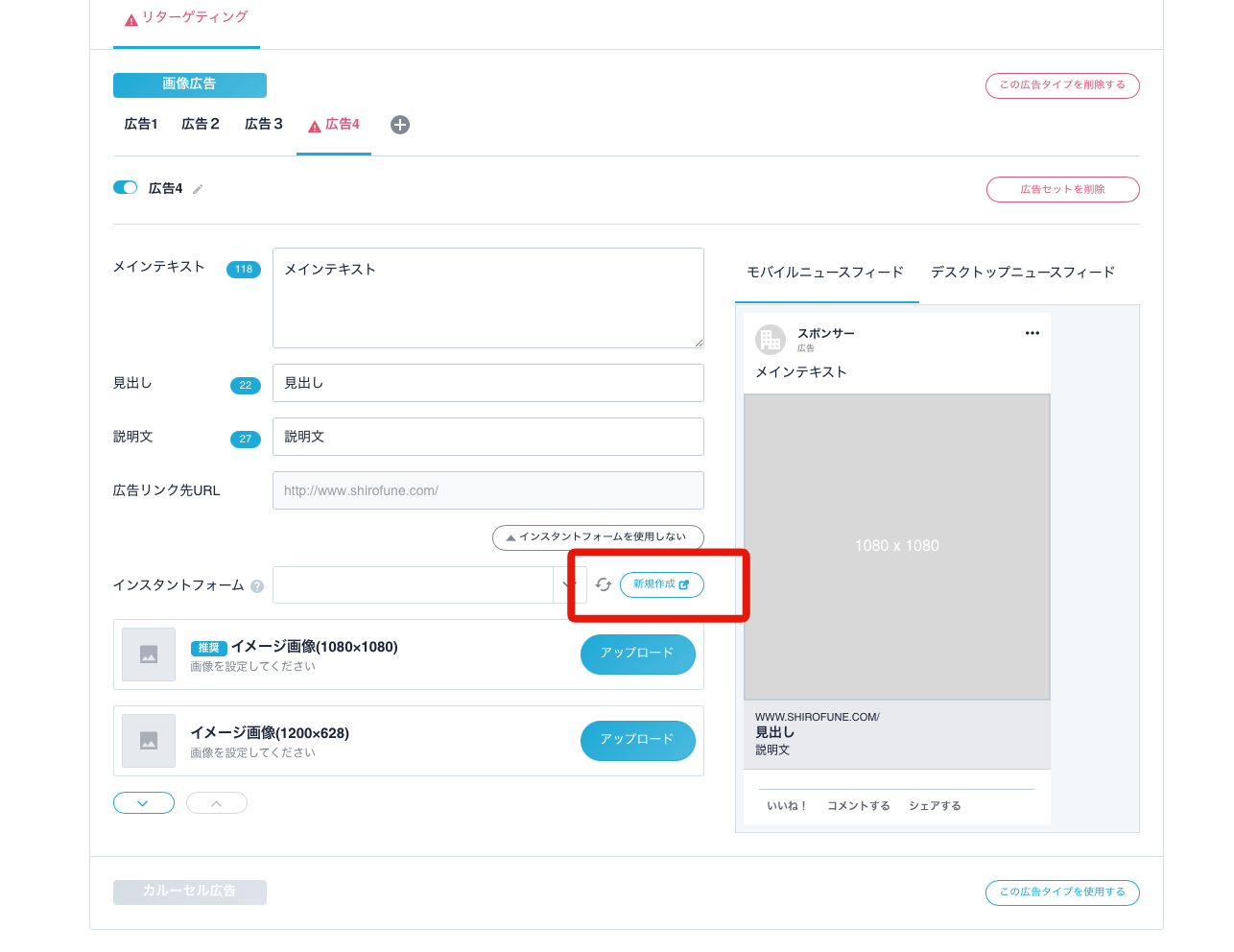 Create new instant form (Facebook management screen)