If you make the following settings, you will be able to check the viewing analysis of the video campaign.
[Procedure ①]
Click the cockpit screen of each promotion → conversion setting, and add the conversion item related to "video views" that you want to check as an analysis index from the list to the priority conversion column above by dragging and dropping.
* If you are running a video campaign with a linked account, it will be displayed in the list.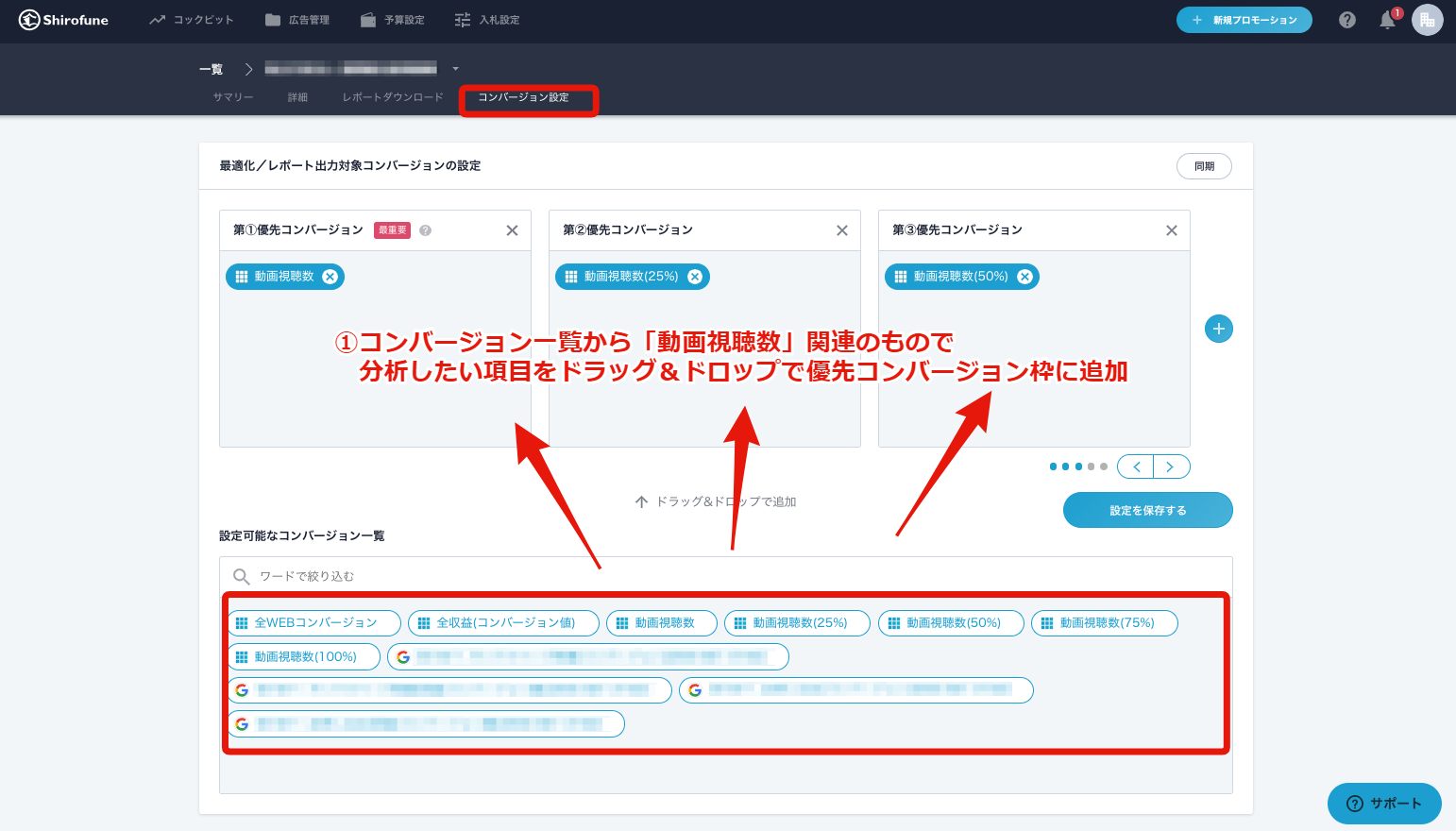 [Procedure 2]
If you click the analysis index (see image) displayed in the upper right of the cockpit → summary page, you can select the index set for priority conversion, so if you change it to the "video viewing count" index you want to check, it will be displayed. The numerical value will be changed to the content of the viewing analysis.
After this setting, the content of the video campaign will be automatically reflected in the Excel report.