If you set a new ad placement with off trafficking, you can make a reservation delivery with a specified delivery date.
If you open the option setting displayed at the bottom of the keyword setting page, turn off (gray state) "Transfer newly added products on" and proceed with the setting, a field to specify the delivery schedule will be displayed. Will be done.
* Delivery time cannot be set. It will be posted at the timing when it changes to the reserved delivery date.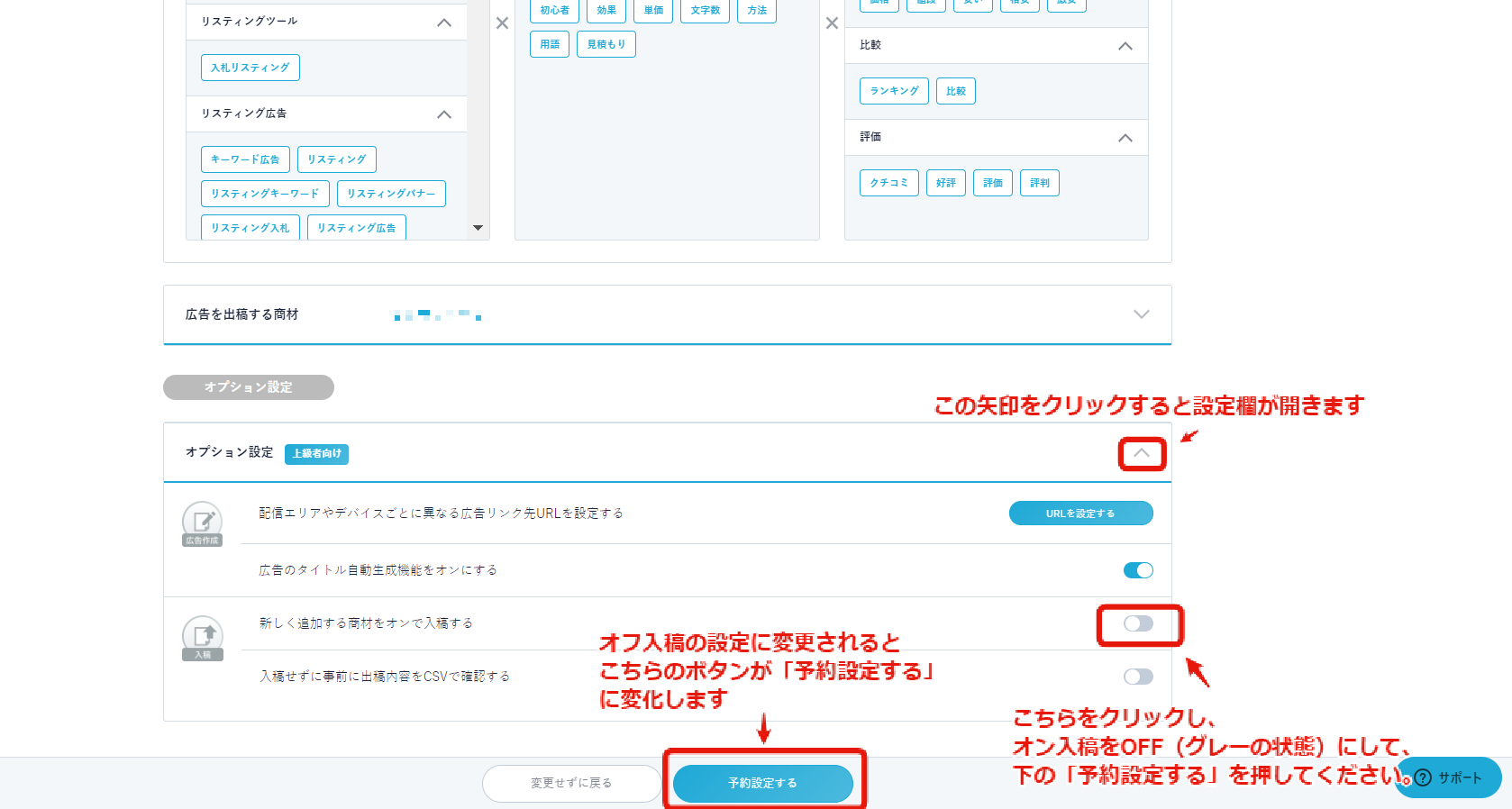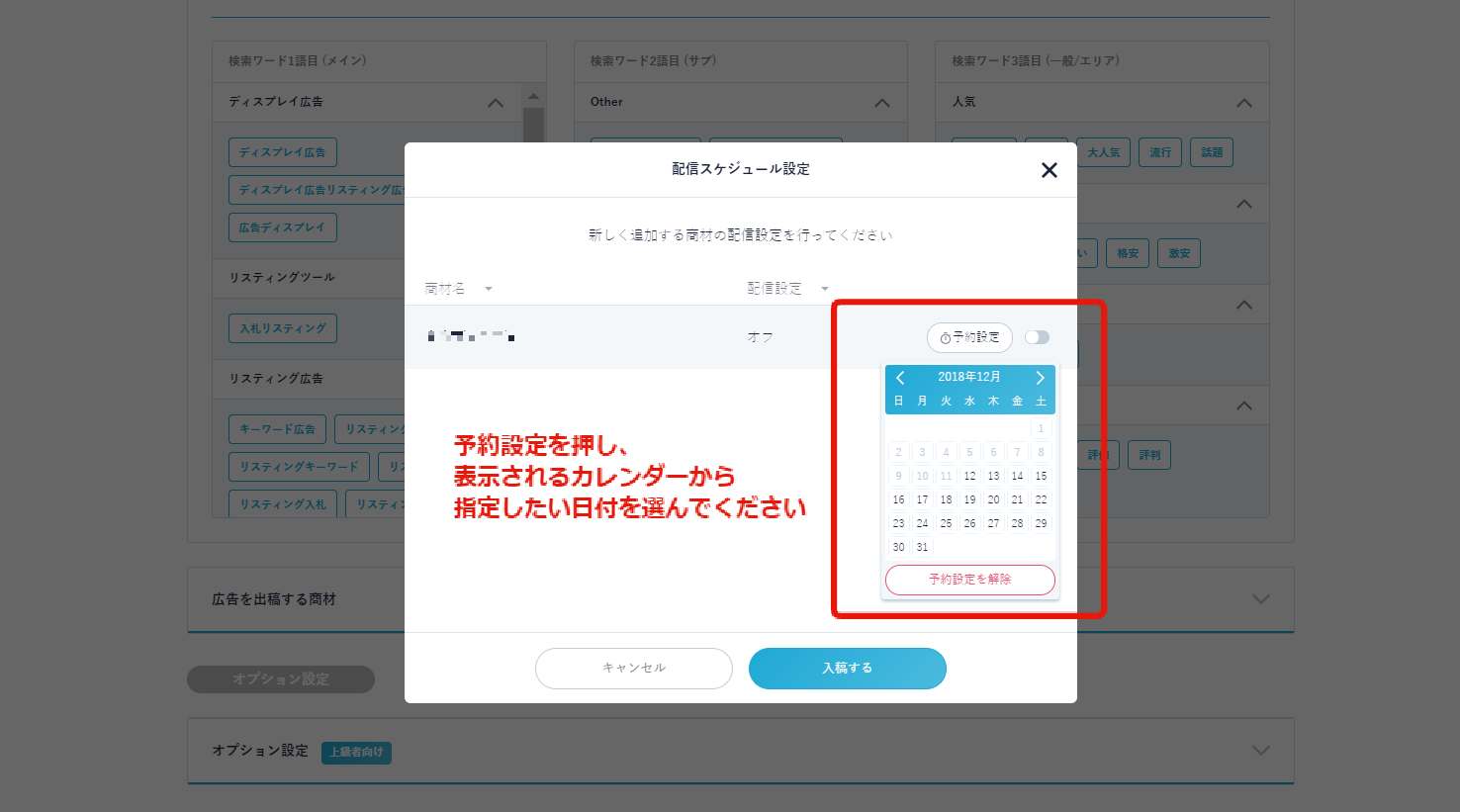 【Related information】
・ Is it possible to upload ads from Shirofne off-track?
・ Is it possible to change the contents of the delivery reservation after setting?