Because display ads are delivered to a variety of websites,
Depending on the match situation with the product that is delivering the advertisement, it will inevitably occur, but
Shirofune analyzes the difference in results for each website and sets the distribution strength for each site accordingly.
You can now get results more efficiently.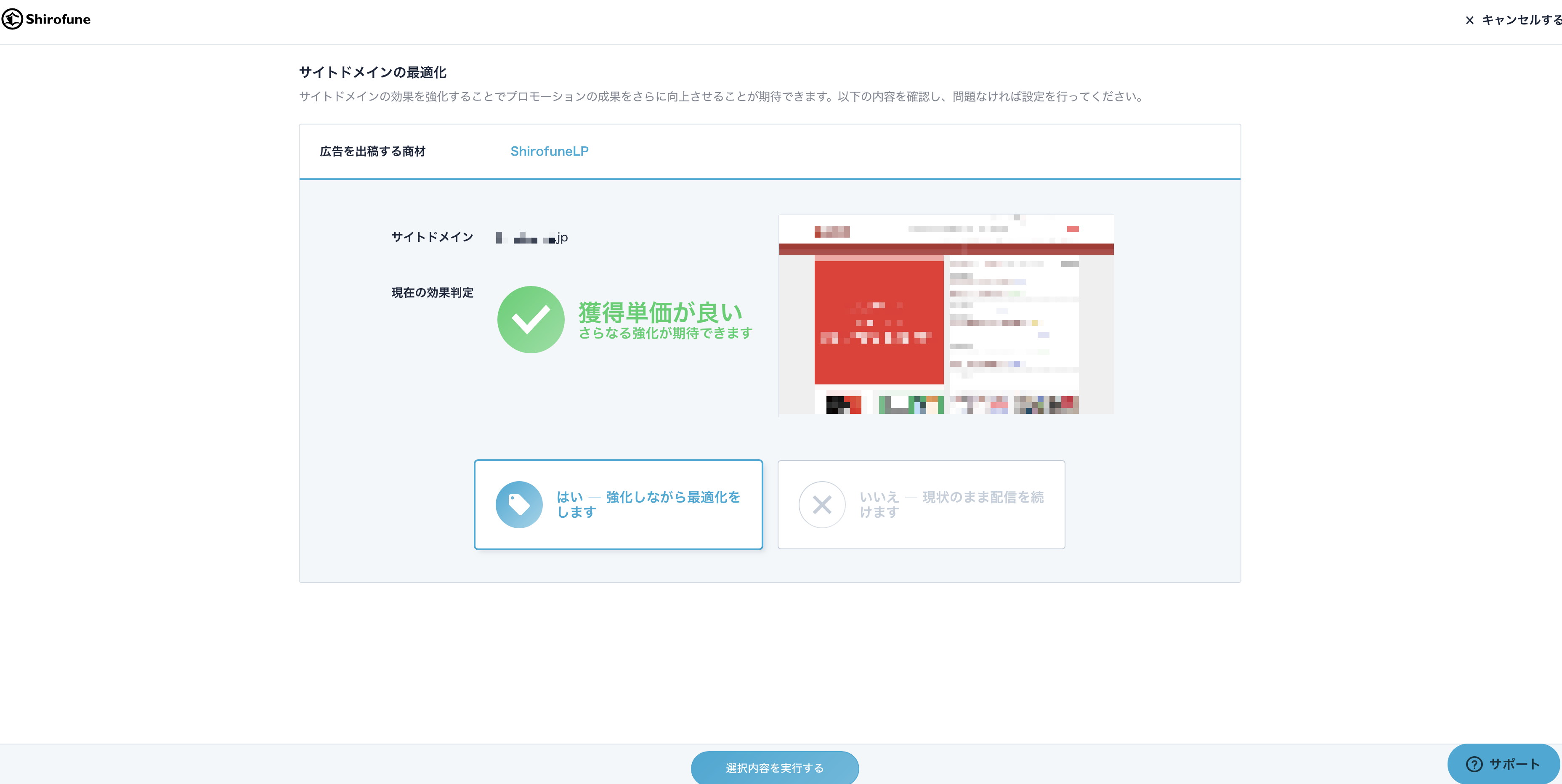 [Changes] Shirofune's algorithm needs to be adjusted according to the results of each website.
The user can specify the delivery strength for each determined website,
Along with that, we will further increase the number of acquisitions from sites with good acquisition unit prices, and the unit price will increase.
Shirofune automatically optimizes adjustments to cut costs from bad sites.
[Target] Google Display Network (GDN)
[Setting method] For users who are judged to need to confirm the strength setting, "improvement chance"
The strength setting card is displayed.
Click on the card and click "Start improvement" to publish
The product name and the site domain to be set are displayed, so you can judge the strength.
The setting is completed just by clicking on the user.