If you set the delivery of dynamic search-linked advertisement (DAS) on the management screen of the Yahoo! account linked with Shirofune, you do not need to set it on Shirofune and it will automatically link. increase.
However, if the bid setting of "Dynamic search-linked advertising campaign" displayed on the "Bid setting" page is turned off, it will not be linked.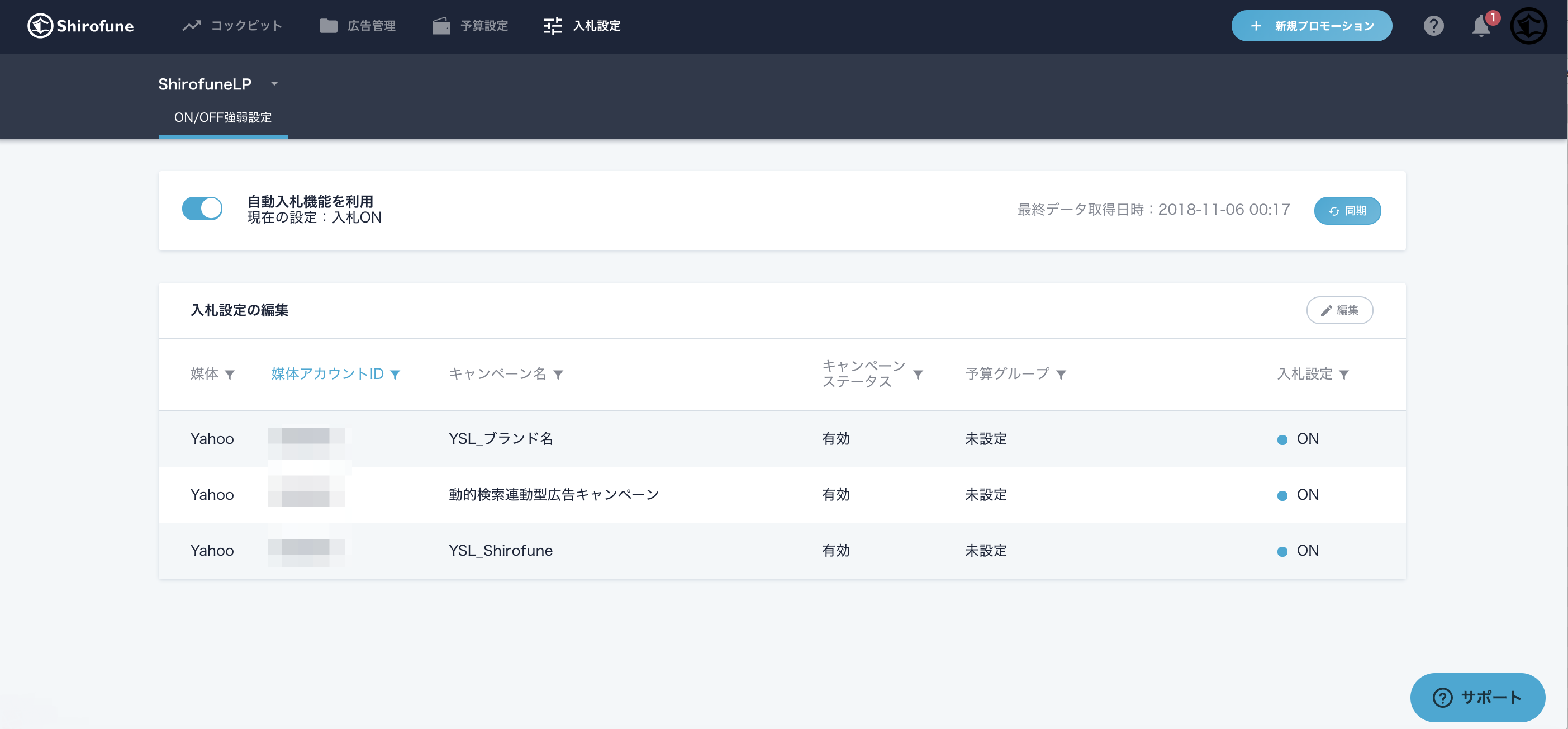 ≪Related information≫
When should I use "strong" and "weak" in the bid strength settings?
Is it possible to check the individual linkage status of dynamic search-linked advertising (DSA) campaigns? / Is it possible to manage the budget individually?