In Shirofune, you cannot set the URL for each keyword, but for each ad, you can set the URL for each ad by using the editing function in CSV. You can also set a tracking template, so you can add parameters issued by the 3rd Party measurement tool.
The setting method is as follows.
Step1. When creating an advertisement, set the button to confirm the content of the advertisement on the confirmation screen to "On" and execute the advertisement to create a CSV sheet.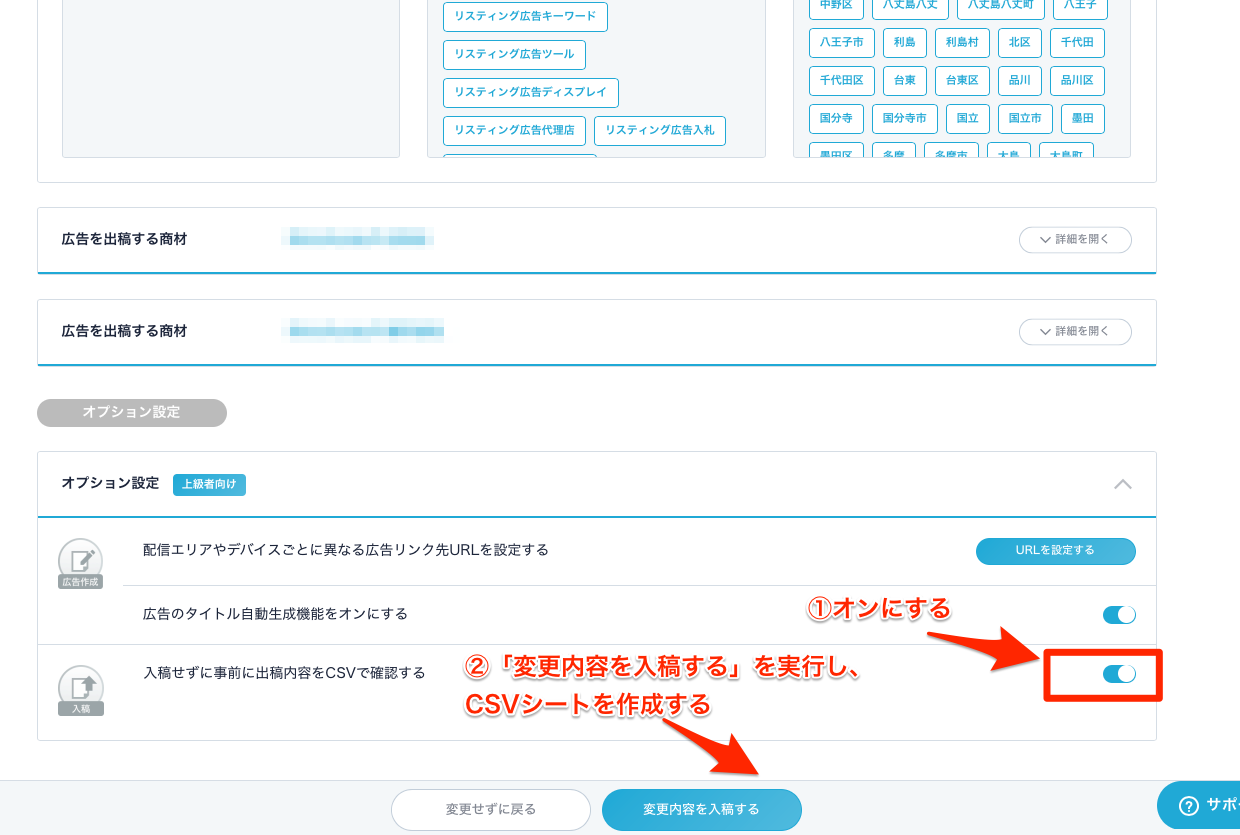 Step2. After the CSV creation is completed, the confirmation screen will be displayed again from the advertisement management. After that, click "Edit ad text in CSV".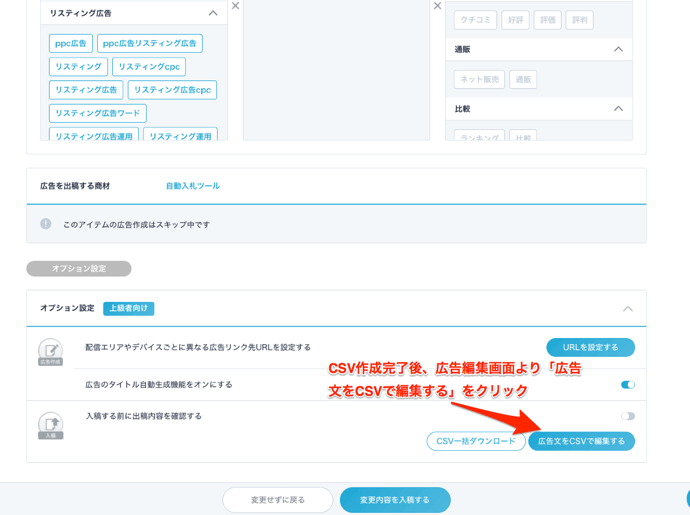 Step3. After transitioning to the advertisement setting screen, download the CSV sheet to download the current settings. Update and import the changes to that sheet. Then click Keep Changes and Back.

* Caution 1. You can edit the advertisement text and link destination. You can also create or delete any new ads.
* Caution 2. However, the Campaign / AdGroup name cannot be changed or added.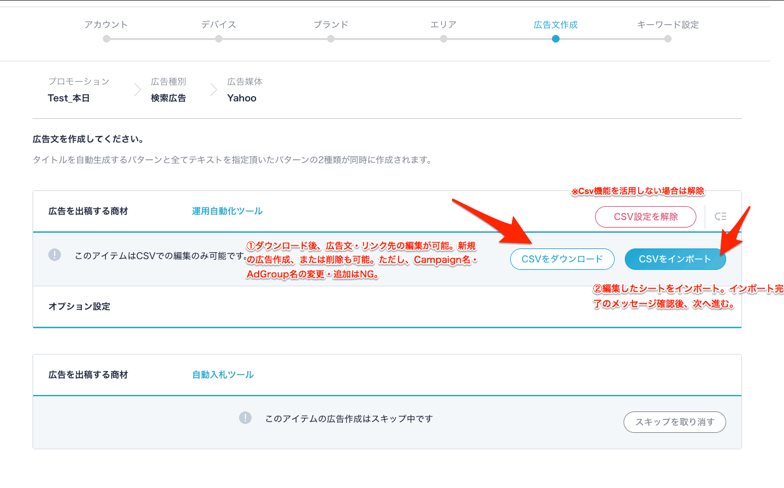 Step4. After transitioning to the confirmation screen, click "Submit changes" to complete the submission.